Iglesia deDios Pentecostal M.I. 12Hamilton Street ReadvilleMa 02137 Telephone6173608375 Email Iglesiadediospentecostalmi7@yahoo.com

Welcome Bienvenida

At present, our web site is still under construction.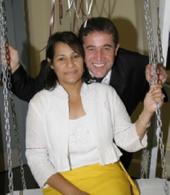 Los Pastores Jesus y Lourdes Feliciano junto a su congregacion, les dan las mas expresiva bienvenida a nuestra pagina web.

In the meantime you can reach us at (617) 360-8375 and by mail at 12 Hamilton Street, Hyde Park Ma, 02136. We are looking forward to hearing from you. You can also contact us at our e-mail address: Iglesiadediospentecostalmi7@yahoo.com

If you are not familiar with our Church and your first contact with us is online: We would be pleased to hear from you! Please let us know what your needs and questions are, we will be more than happy to help.